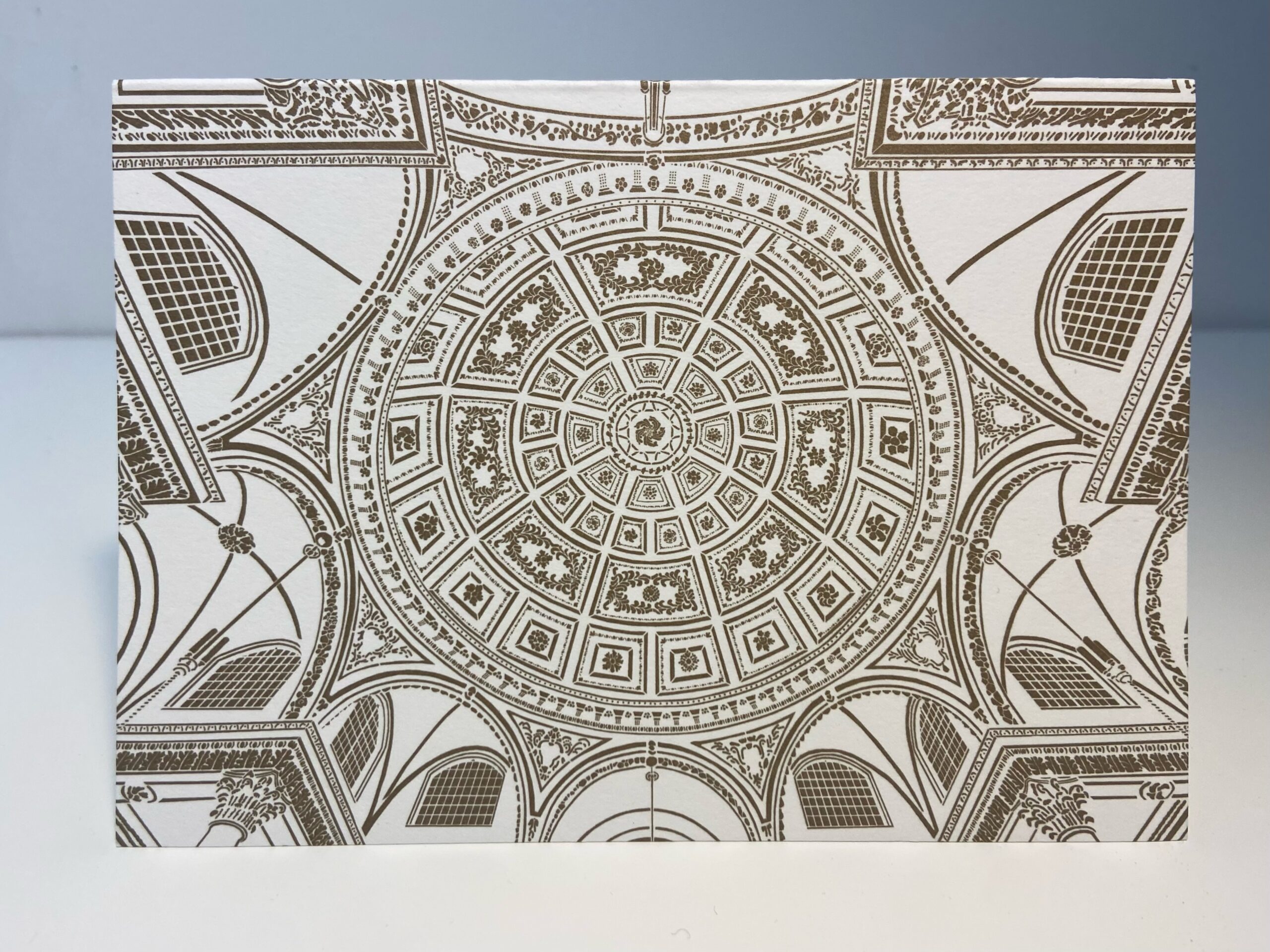 Exclusive St Stephen Walbrook Greetings Cards
Based on an original papercut by Chloe Campbell

Available in church now. £2.50 per card or £2 per card when you buy five or more. Ask staff in church for stock.

The beautiful design featuring the intricate detail of the dome of St Stephen Walbrook has been taken from a specially commissioned papercut by local artist Chloe Campbell who is on a mission to create papercuts of every City of London Wren church. Blank inside, for your own message and printed in elegant gold, these A6 sized cards are the perfect canvas for your messages to friends and family.

Find out about our special Anniversary Events programme at this link.