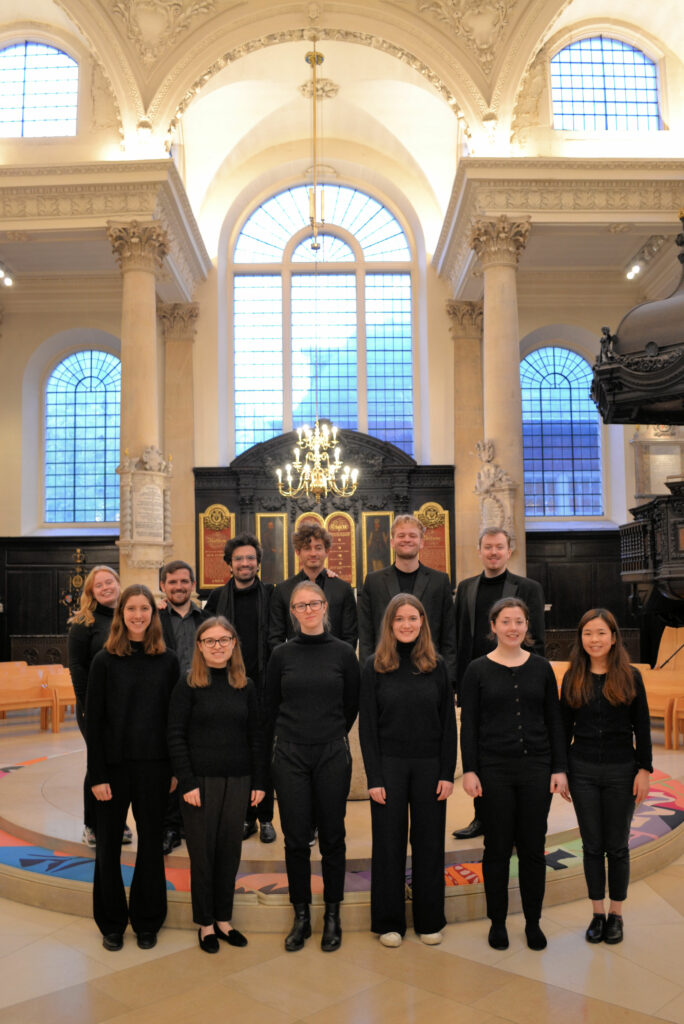 Choral Classics at St Stephen Walbrook offers sublime choral music sung by  our Choral Scholars interspersed with readings on a theme.
Join us live every Thursday at 12.15pm, shortly before our Sung Eucharist during the choir's term time (check dates on our Events calendar at this link). We will make a video of the service, which we hope to release online the following Monday at 1pm.
Watch Choral Classics and our other online services as they are released at this page.  Catch up with previous recordings at the links below: 
Monday 29th November – Christ the King
Monday 22nd November – A Hymn to St Cecilia
Monday 15th November – Music for Remembrance
Monday 9th November – All Saints and All Souls
Monday 1st November – The Word of the Lord
Monday 25th October – Bread
Monday 18th October – Celebrating Gifts
Monday 11th October – Creation
Monday 4th October – St Michael and All Angels
Monday 27th September – More than Hymns – Choral arrangements of some of our favourite hymns
Monday 20th September – The Lamb of God
Monday 28th June – Music to celebrate St Peter
Monday 21st June – Orlando Gibbons
Monday 14th June – Gerard Manley Hopkins
Monday 7th June – Corpus Christi
Monday 31st May – Trinity
Monday 24th May – Pentecost
Monday 17th May – Ascension
Monday 10th May – Justice
Monday 3rd May – The Good Shepherd
Monday 26th April – Songs and Sonnets from Shakespeare
Choral Classics services have been supported by The Worshipful Company of Grocers, for whose generous support we are most grateful.