Following the guidance issued by the Archbishops of Canterbury and York in the light of the Covid-19 crisis and the absolute need to reduce the spreading of the virus, public worship at the church has been suspended until further notice. All services, reflections, meetings, concerts and recitals at St Stephen Walbrook have therefore been cancelled. 
Therefore, START:STOP will now be recorded each week and released on our Facebook and website each Tuesday morning, whenever possible. The text of the reflections will also be made available.
Start:Stop enables working people to start their day by stopping to reflect for 10 minutes.
Every Tuesday morning we have a rolling programme of work-based reflections at St Stephen Walbrook.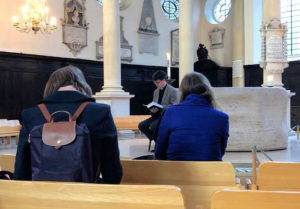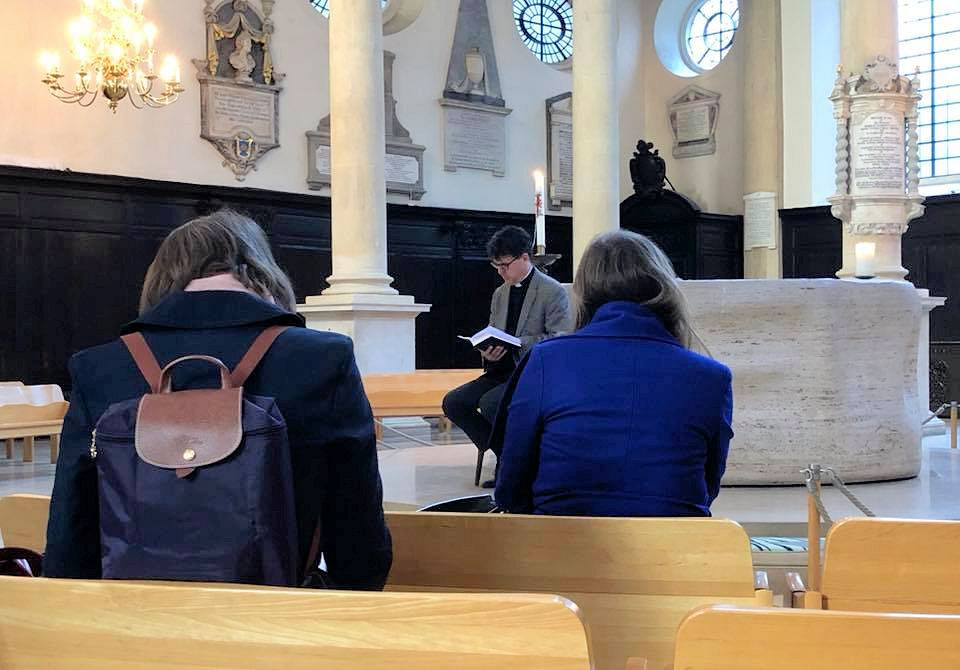 Every 15 minutes between 7.45am and 9.15am, a 10 minute session of reflection begins. These sessions include bible passages, meditations, music, prayers, readings and silence.  We hope to restart our sessions when the current health crisis is over.
You are invited to call in on your way into work at any point between 7.45 and 9.15am on Tuesdays mornings to start your day by stopping to reflect for 10 minutes.