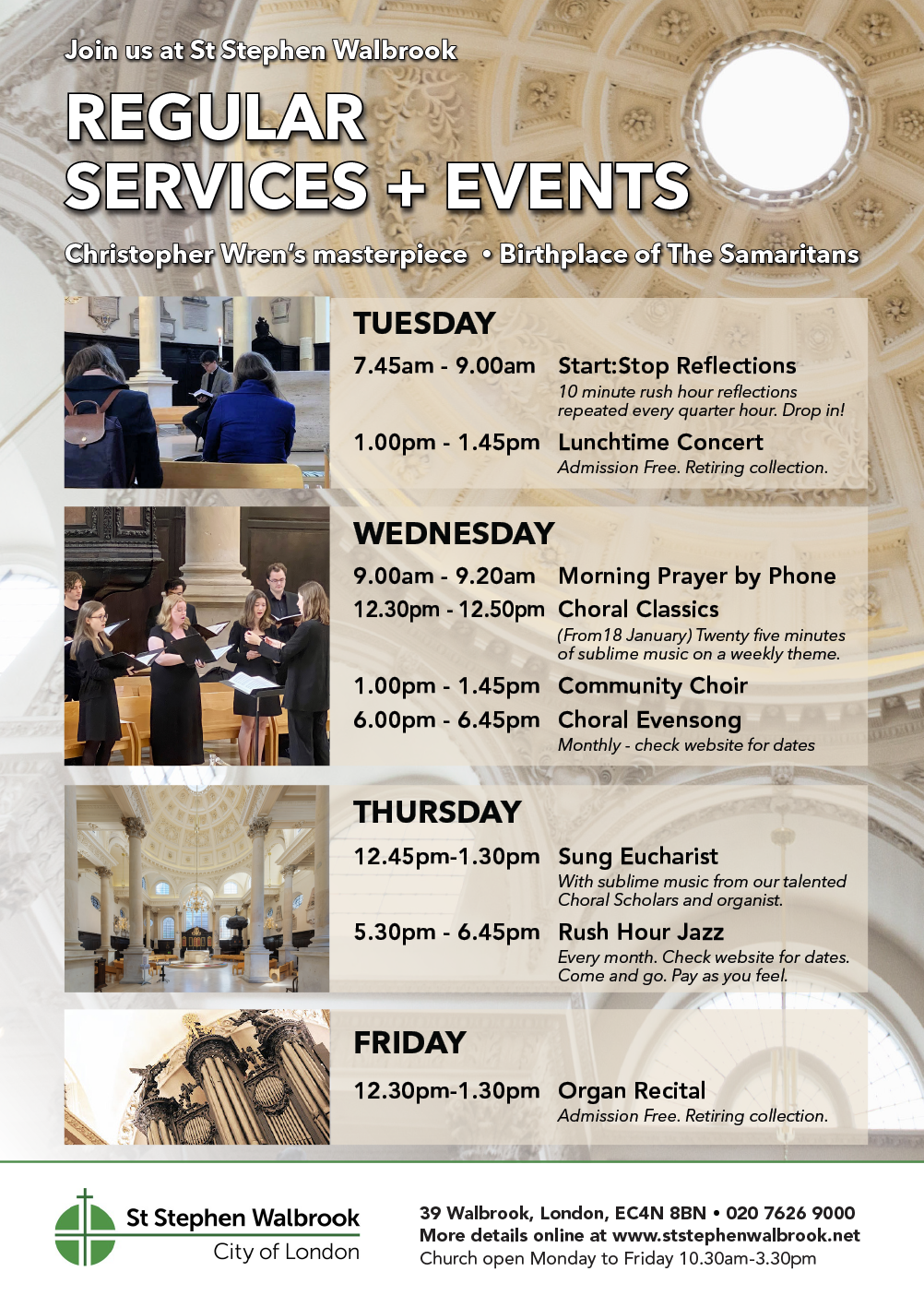 Birthplace of The Samaritans – the world's first telephone helpline – and capped by the first classical dome to be built in the UK, designed by Christopher Wren,  
St Stephen Walbrook is a place of sanctuary, inspiration and celebration at the heart of the City of London.

Our doors are open from Monday to Friday. Our diverse range of services and events take place before or after normal working hours or during the lunch hour. 

Tuesday
7.45am-9.00am – Start:Stop early morning reflections
1.00pm-1.50pm – Lunchtime Concert

Wednesday
8.30am-9.00am – Mindful Meditation (fortnightly – from January 2023)
9.00am-9.20am – Morning Prayer by Telephone
12.30pm-12.55pm – Choral Classics
1.00pm-1.45pm – Walbrook Community Choir
6.15pm-7.00pm – (Monthly) Choral Evensong

Thursday
12.45pm-1.30pm – Choral Eucharist
5.30pm-6.45pm – (Monthly) Rush Hour Jazz
5.30pm-6.30pm – Yoga Classes (fortnightly – from January 2023)

Friday
12.30pm-1.15pm – Organ Recital

Click here to see our calendar. Our contact details and regular opening times are at this link.